32 Best, Amazing, and Powerful International Women's Day Quotes
Feel free to use these inspirational quotes throughout the year.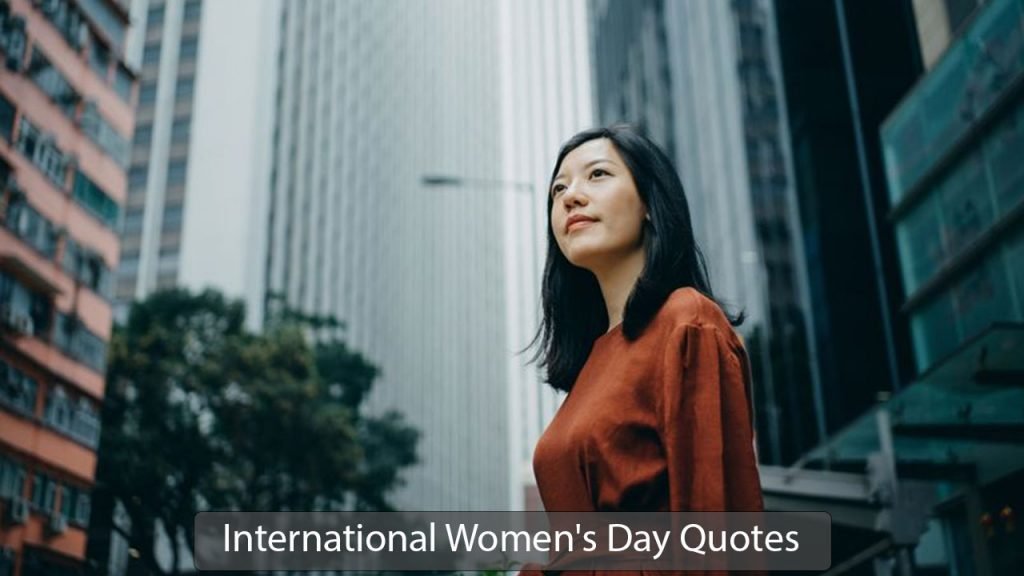 Every day is a great day to celebrate amazing women in your life, but International Women's Day gives you more reason to do just that. Celebrated annually on March 8, the holiday encourages all people to make a conscious choice to "celebrate women's achievement, raise awareness of women's equality, advocate for faster gender equality and fundraising for women's organizations," according to the International Women's Day online portal. This holiday season began in the early 1900's. By 1908, women had begun to promote greater equality and less stressful working conditions with 15,000 women taking to the streets of New York City in search of shorter hours, better wages and voting rights. The first National Women's Day was celebrated in 1909 and while Women's Day was marked in various countries a hundred years later, an online site was launched in 2001 to renew their efforts and bring them all together in one place.
This year's theme is #ChoosetoChallenge, inviting all of us to think critically about our thoughts and actions and how we can better promote gender inequality and celebrate women's achievement. One way to start doing this is to fill your mind with encouraging women's quotes that remind us of how women are. Share it with your amazing mom, your amazing sister, or your amazing girlfriend as a great way to celebrate.
1 G.D. Anderson
Feminism isn't about making women strong. Women are already strong. It's about changing the way the world perceives that strength.
2 Hannah Gadsby
There is nothing stronger than a broken woman who has rebuilt herself.
3 Stephanie Bennett-Henry
Life is tough, my darling, but so are you.
4 Cher
Women are the real architects of society.
5 Adrienne Rich
The most important thing one woman can do for another is expand her sense of actual possibilities.
6 Malala Yousafzai
We realize the importance of our voice when we are silenced.
7 Judy Garland
Always be a first-rate version of yourself instead of a second-rate version of somebody else.
8 Eleanor Roosevelt
Well-behaved women rarely make history.
9 Aung San Suu Kyi
You should never let your fears prevent you from doing what you know is right.
10 Ntozake Shange
Where there is a woman, there is magic.
11 Maya Angelou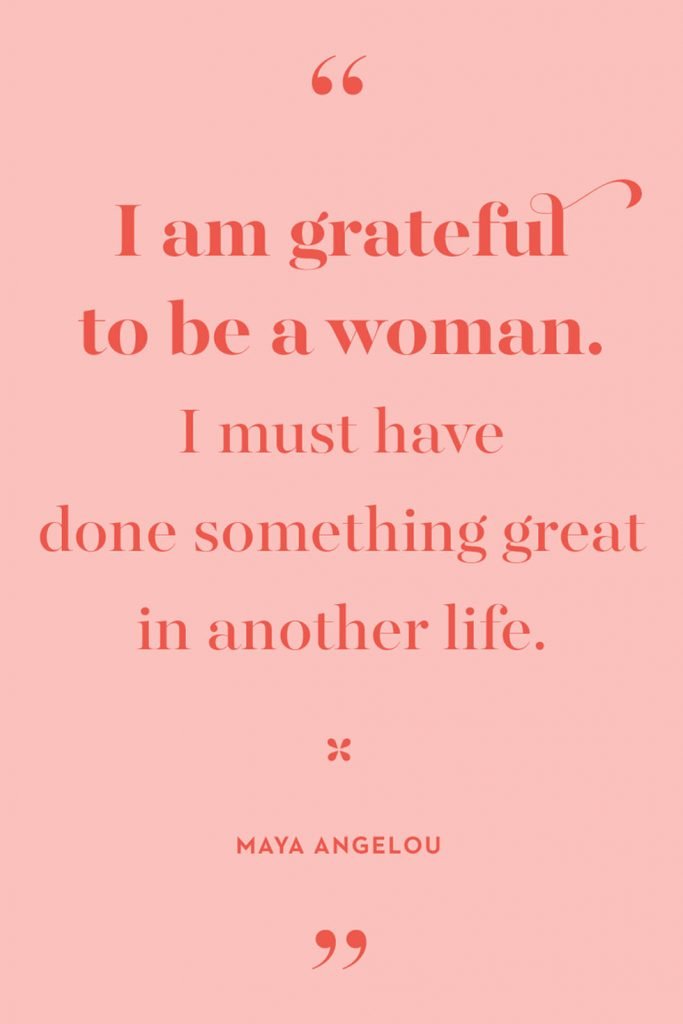 I am grateful to be a woman. I must have done something great in another life.
12 Janet Mock
As soon as I had enough agency in my life to grow up, I became who I am.
13 Rosa Parks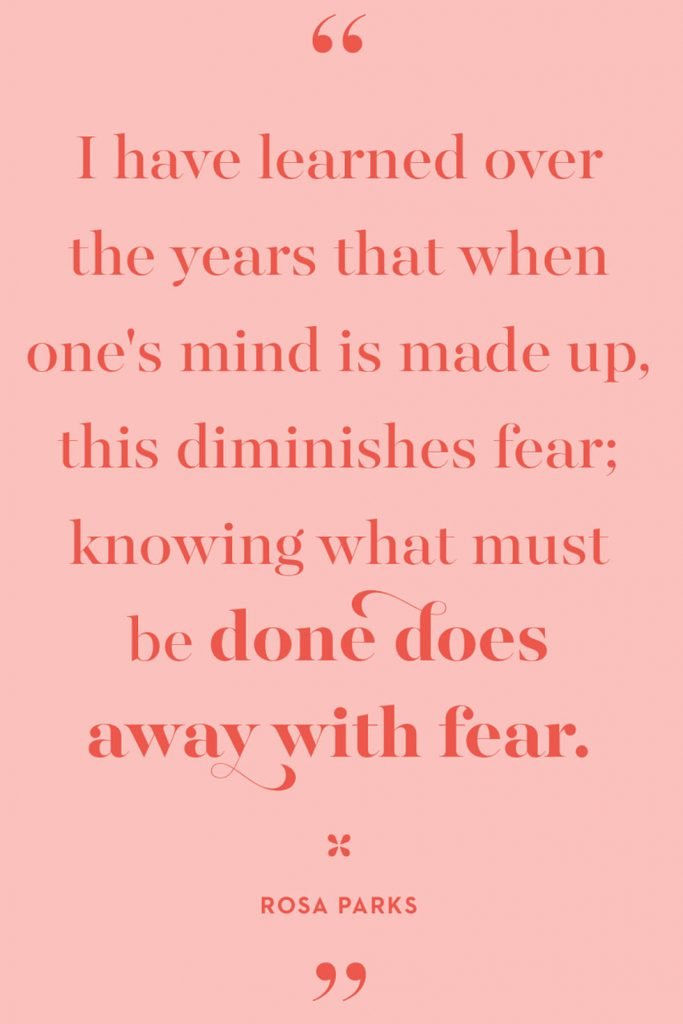 I have learned over the years that when one's mind is made up, this diminishes fears; knowing what must be done does away with fear.
14 Eleanor Roosevelt
No one can make you feel inferior without your consent.
15 Michelle Obama
There is no limit to what we, as women, can accomplish.
16 Oprah
Think like a queen. A queen is not afraid to fail. Failure is another stepping-stone to greatness.
17 Margaret Thatcher
If you want something said, ask a man; if you want something done, ask a woman.
18 Hillary Clinton
Human rights are women's rights and women's rights are human rights.
19 Coco Chanel
The most courageous act is to think for yourself. Aloud.
20 Beyoncé
We need to reshape our own perception of how we view ourselves. We have to step up as women and take the lead.
21 Kamala Harris
No woman should be told she can't make decisions about her own body. When women's rights are under attack, we fight back.
22 Reese Witherspoon
I don't know a woman alive who isn't courageous.
23 Melinda Gates
A woman with a voice is, by definition, a strong woman.
24 Emma Watson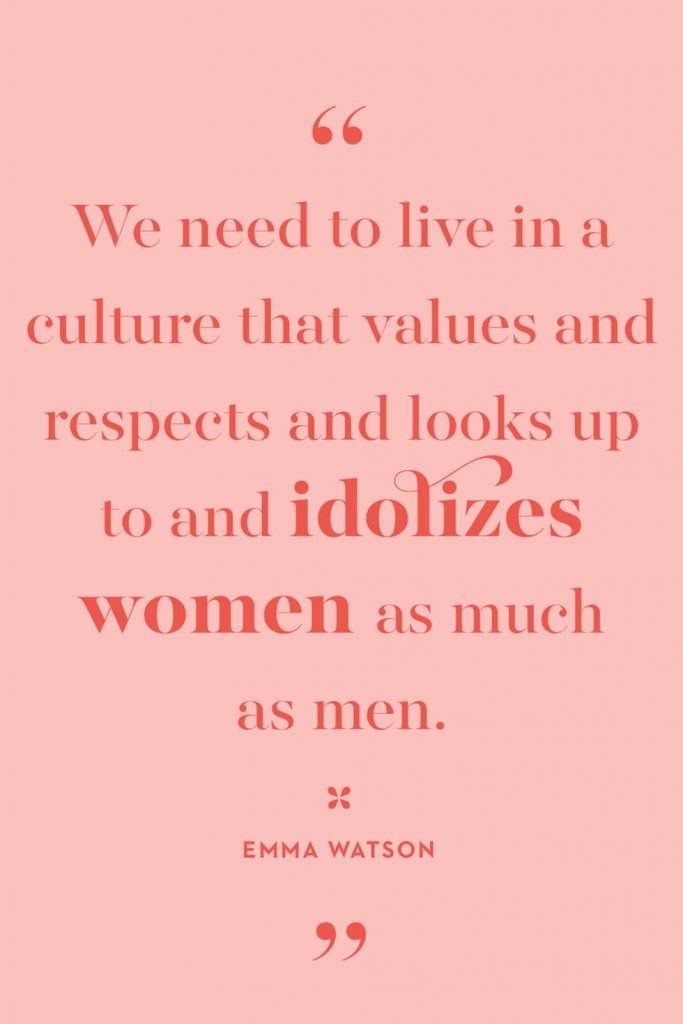 We need to live in a culture that values and respects and looks up to and idolizes women as much as men.
25 Viola Davis
Do not live someone else's life and someone else's idea of what womanhood is. Womanhood is you.
26 Rihanna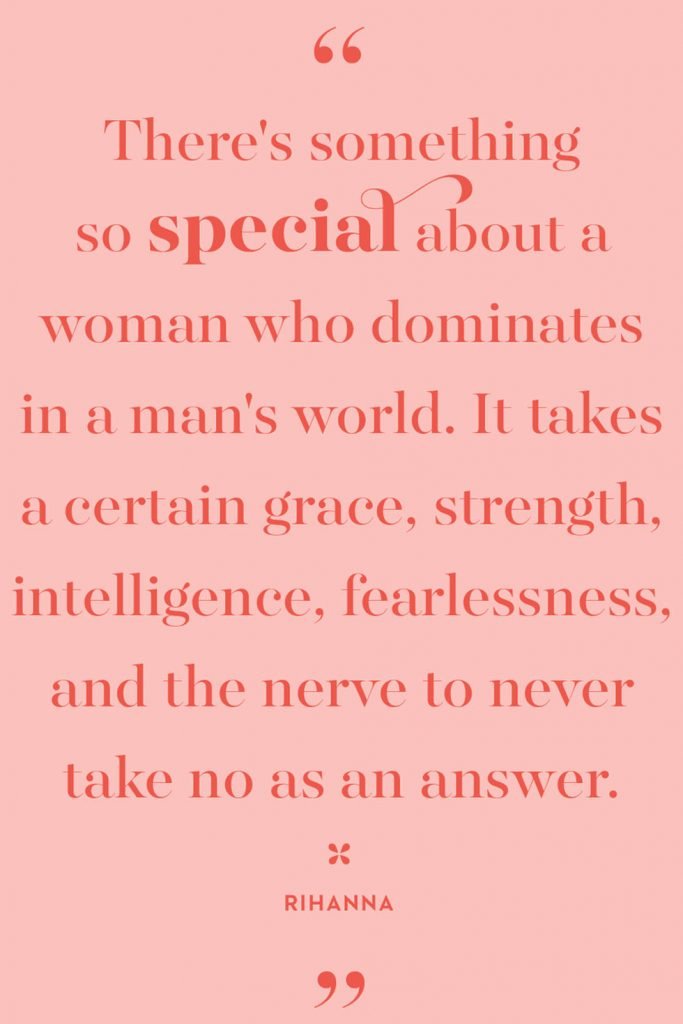 There's something so special about a woman who dominates in a man's world. It takes a certain grace, strength, intelligence, fearlessness and the nerve to never take no for an answer.
27 Mary Shelley
I do not wish women to have power over men; but over themselves.
28 Serena Williams
Every woman's success should be an inspiration to another. We're strongest when we cheer each other on.
29 Spanish Proverb
To tell a woman everything she cannot do is to tell her what she can.
30 Loretta Young
A charming woman doesn't follow the crowd; she is herself.
31 Elizabeth Cady Stanton
The best protection any woman can have is courage.
32 Gina Carey
A strong woman looks a challenge in the eye and gives it a wink.